Denise Pelletier, artist-painter-educator, passionate, traveler in the soul, sprinkles everyday life with her colors of real pleasure and assumed freedom.
Elle présente une interprétation de paysages, teintée à la fois de la tradition européenne et nord-américaine. Bonjour. Ses toiles sont modelées à l'acrylique, au couteau et au pinceau, dans des tons affirmés, d'où émane une lumière franche.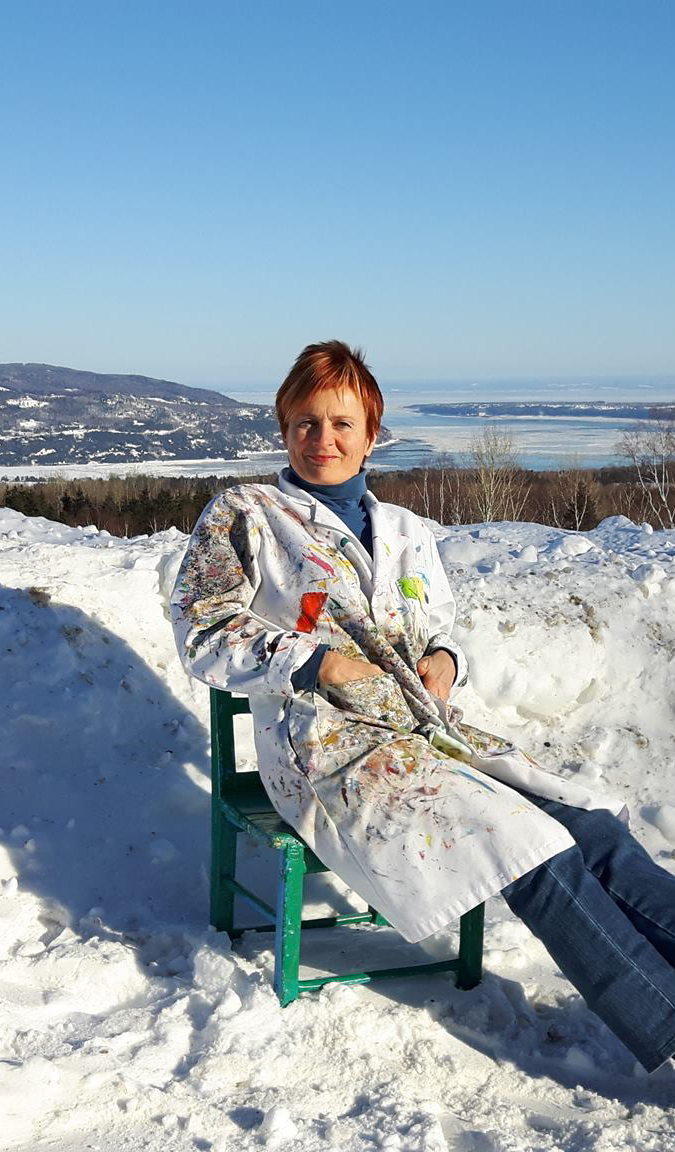 The power of sketching is real. The strength comes from this moment of freely exploring, without thinking. The sketch therefore brings us back to basics. Happiness to mix abstraction and improvisation, rules and daring!
A sketch can exist simply as… a sketch! No need to worry about turning it into a final and perfect painting.
By browsing this portfolio, Denise Pelletier invites you to discover her colorful universe. Please note that she is available to receive orders for personalized canvases.
The lure of travel has shaped the curve of my life. Inhabited by an irresistible need to punctuate daily life with discoveries, brushes in hand. I wanted to find myself somewhere other than my comfort zone. Facing new horizons was my most ardent wish, so over the last few years I have traveled to several countries such as Italy, Ireland, Scotland, Greece, France, Morocco and Croatia. . They offered me great opportunities to reproduce the exoticism of these places on the web. I was won over by this learning which nourished me so much.
The reliefs modeled with a spatula and a brush give life to inanimate objects, supporting brilliant and luminous tones. The canvases have colored mosaic spots. The shades of pink-violet dominate in sovereign while the orange tree, the vanilla and the burgundy come in complement. Following the tradition of admired masters such as Cézanne and Morandi, the artist's paintings reveal a certain theatricality.
Called upon by nature, her feet anchored in the decor, contemplating light and horizon, the artist sometimes captures the softness, sometimes the brutality of the landscape over the seasons.
The artist returns to his interest in creating works on demand. Here are a few examples executed over the past few years.
The paintings of Denise Pelletier, an artist-painter, bear the traits of a passionate personality who harmonizes easily with the hectic cycles of modern life. The artist portrays his subjects with freshness using frank and bright tones. His canvases modeled with a spatula reveal a creative energy free from any artifice. In recent years, she has participated on numerous occasions in various exhibitions held in Ottawa, Gatineau, Trois-Rivières and Montreal. 
She exhibits her works at the Galerie Québec art and the Galerie Imbert in Aix-en-Provence (France).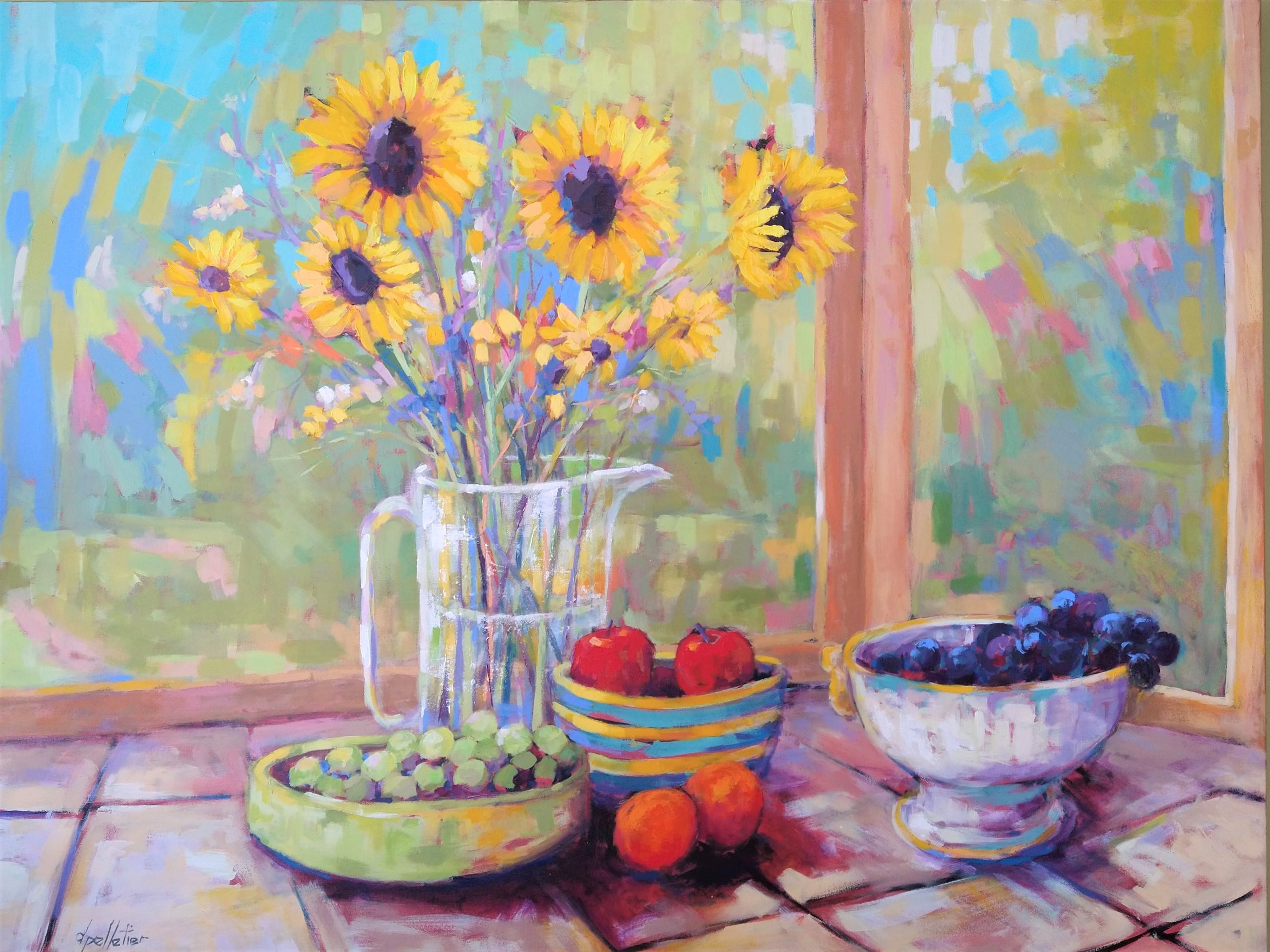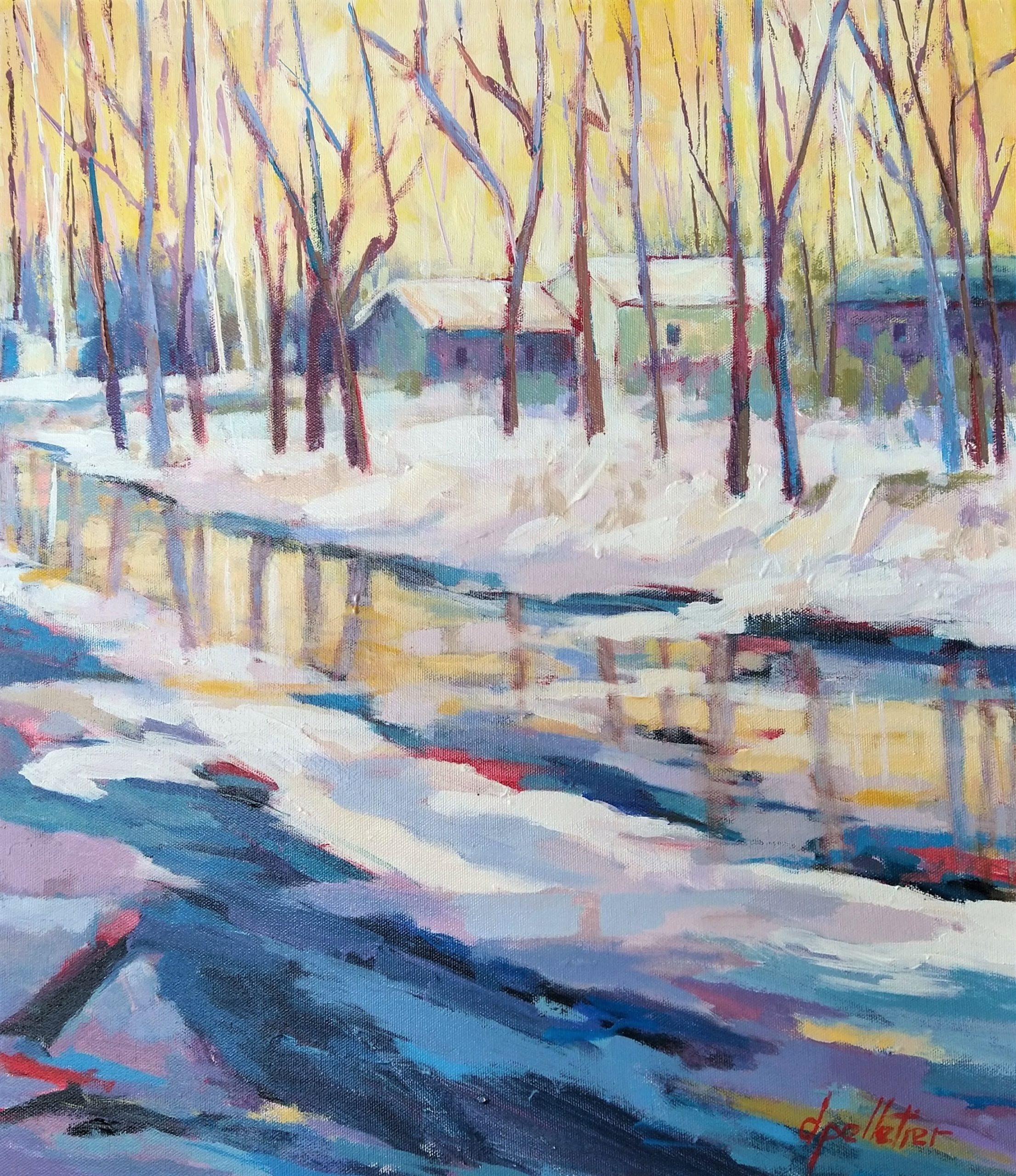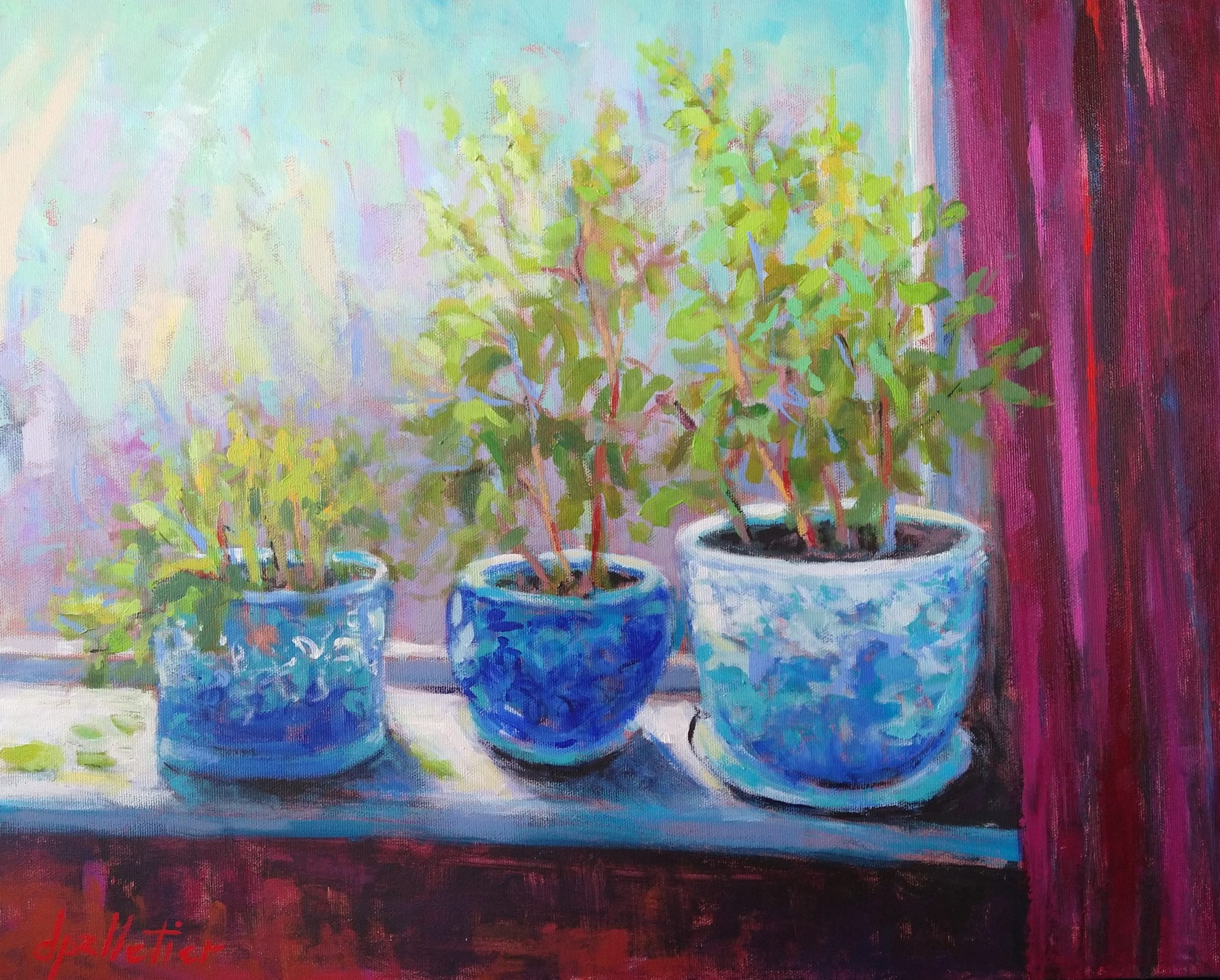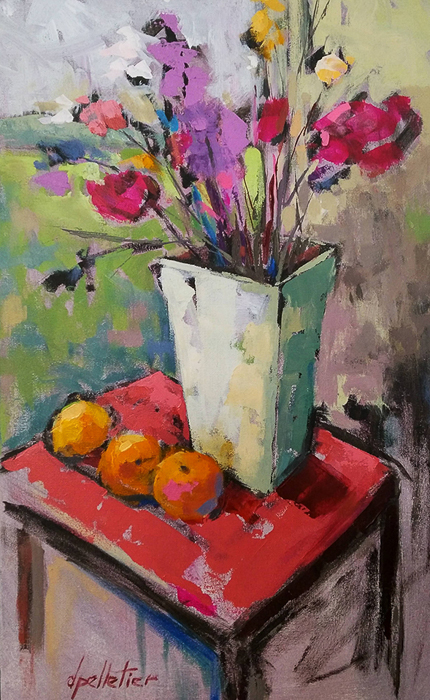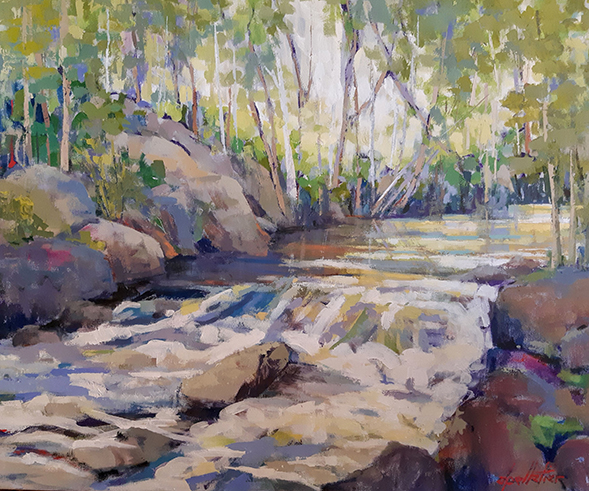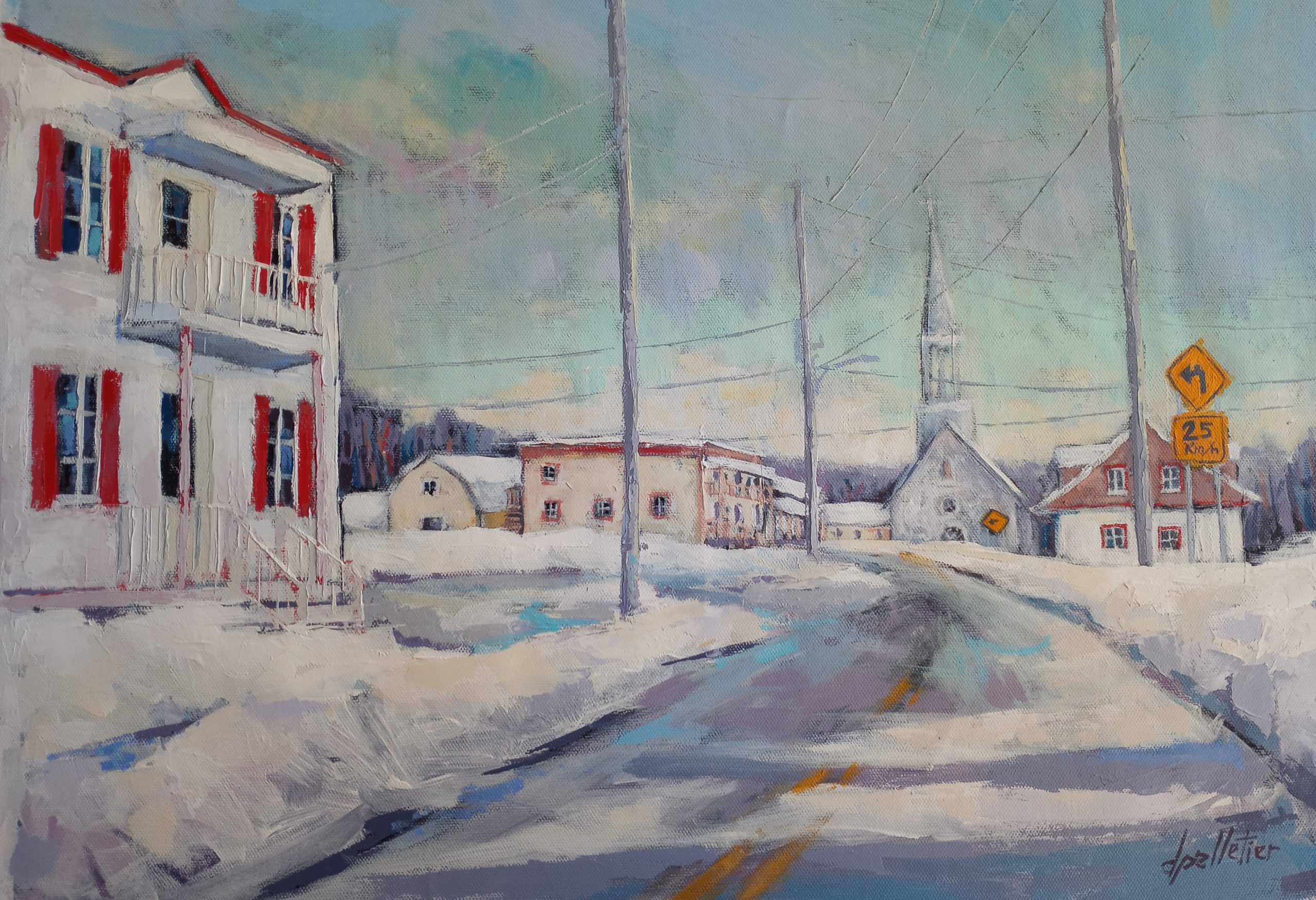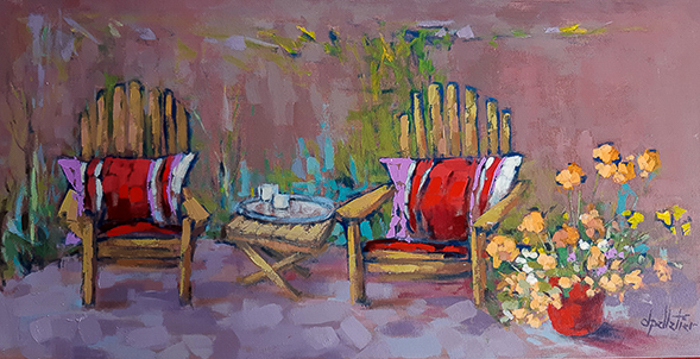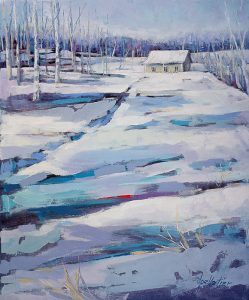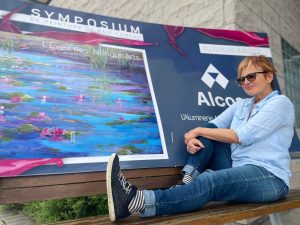 J'ai eu le bonheur de porter le titre de présidente d'honneur à la 34e édition du Symposium de peinture de Baie-Comeau en juin  2022.
Le Symposium offre un laboratoire d'expériences où on peut côtoyer une trentaine d'artistes, portée par l'énergie que génère un événement de cet envergure. Cette synergie ne peut qu'être exaltante.
Le Symposium est donc un geyser de création, savamment orchestré et bien ancré dans le décor depuis 34 ans.